Product Description
Product Description
Worried about thieves ?
Always lost keys and have to replace locks ?
Troublesome to charging electronic lock ?
Wondering that the unlock records of your locks could be tracked ?
That's why we are here !
parameter
| | |
| --- | --- |
| Lock core material | SUS304 Stainless steel |
| Lock body material | Zinc alloy spray plastic+SUS304  |
| Operating Voltage | 3V-5.5V |
| Operating environment | Temperature(-40°C~80°C),Humidity(20%-98%RH) |
| Unlocking times | ≥50000 |
| Protection level | IP64 |
| Encoding digits Number | 128(No mutual opening rate) |
| Lock cylinder technology | 360°,Idle design to prevent violent opening,Storage Operations (Unlock ,Lock, Petrol ,etc.) Log |
| Encryption Technology | Digital encoding technology & encrypted communication technology ;Eliminate echnology activation |
 
Create lock without power or wiring makes installation simpler and efficient .
Key Parameters
Model
CRT-K100L/K104L
CRT-K102-4G
Operating voltage
3.3V-4.2V
Operating environment
Temperature (-40~80°),Humidity(20%~93%RH)
Barrery capacity
500mAh
One charge for unlock times
1000times
Charging time
2hours
Communication interf
Type-C
Unlock Record
100000pieces
Protction level
IP67
Fingerprint identification
×
√
Visual screen
×
√
Date transfer
√
√
Remote authorization
×
√
Voice+light prompt
√
√
Bluetooth
√
√
NB-lot/4G
×
√
CRAT Smart Passive Electronic Lock System is composed of passive locks, smart electronic key and intelligent lock management software.
A key could open multiple kinds of locks.
Electronic key will record unlocking and locking data You could check the unlock report in smart lock software.
Software
If your key was lost or theft. such keys can be swiftly disabled.
Data transfer (basic) remote  authorization fingerprint identification.
Authorization management makes it convenient to assign unlock permission to department or individual.
The presentation of combining list and the map makes every lock clear visible.
We invest over 3% of our annual sales revenue in R&D with numerous patent achievements .
Provide customized service for model and management software according to your needs.
Application industry
CRAT Smart lock widely used in mobile China unicom rn telecom tower and other units.
Our intelligent lock system applied in the communication machine room cabinet, outdoor control cabinets ,optical cable transfer boxes, communication base stations and so on.
MAIN PRODUCTS: Passive smart lock,Electronic Wireless Intelligent lock,Communication base- station smart lock,Passive padlock,Bluetooth padlock,NB Intelligent Optical box lock,Intelligent manhole cover lock,Public passage Smart lock and the full range of smart locks.
We provide free standalone version lock software ,also web-based lock software which is paid.
And,we can customize the lock to your requires .
Please feel free to contect us and tell us your demand .
| | |
| --- | --- |
| After-sales Service: | Videotechnical Support Online Support |
| Warranty: | Lifetime Warranty Period |
| Material: | Stainless Steel |
| Certification: | ISO |
| Surface Treatment: | Zinc Alloy Spray Plastic |
| Application: | Public Passage, Enterprise, Supermarket, Campus |
Samples:

US$ 110/Piece

1 Piece(Min.Order)

|
Request Sample
Customization:

Available

|

Customized Request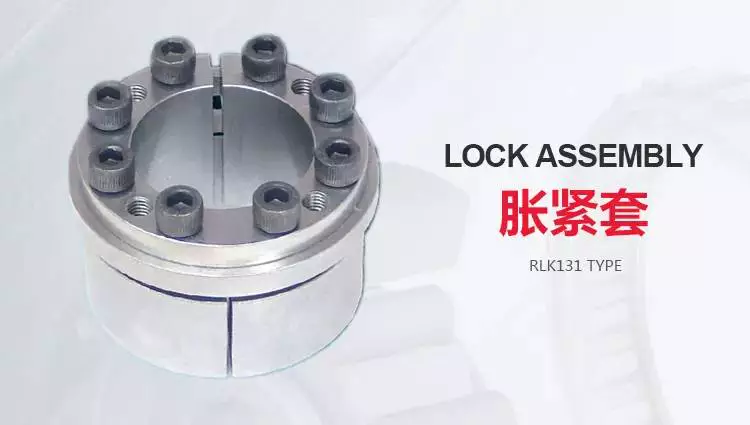 Power Lock Actuator Problems
Having a power lock installed in your vehicle is an extremely usef"ul tool, allowing you to lock the doors while parked. Having a power lock in your car also allows you to unlock the doors when you want to leave, which is extremely useful when you have small children or pets in the vehicle.
Body controllers dictate the locking and unlocking of power door locks
Using the power door locks of your choice, it is possible to lock or unlock your vehicle without ever having to touch your keys. However, that isn't the case for every driver. In fact, some motorists are so enthralled by their power door locks that they are oblivious to the fact that the doors are locked until they slam their brake pedal. The body controllers on the other hand take care of that problem – and many more – for you. It even manages to keep your interior lights on while you're cruising down the highway. In short, the body controller is the best thing to have in your car. Moreover, it can be reprogrammed to do all of your power door locks in one fell swoop. A few years back, this was a feat in and of itself, but in this day and age of driverless cars, it has become a necessity.
The body controller is the brains behind the power door locks of your choice, as well as the vehicle security systems. It even manages to keep your interior illuminated even as you make a beeline for the nearest gas station. The body controller even keeps track of which doors are open and which are locked. It can also be used to remotely control other door locks via the same key fob or via a wireless remote, in the event you need to unlock a specific door. It even manages to do all this with the minimal intrusion to your wallet. And if you're one of the lucky few, it even offers an onboard diagnostics center, a feature that many competing brands aren't so keen on.
Actuator motors
Using the right parts from the right suppliers can ensure that your power lock actuator will last you a lifetime. The cost of replacement parts is a fraction of the cost of a new car. A new power lock actuator will give you the confidence that your family and your valuable possessions will be safe from the vagaries of life. The best part is that your car will be the envy of the neighborhood. After you've made the purchase, a few minutes of the requisite chitchat is all it will take to get the job done.
You'll be well on your way to the happy ever after in no time. Taking the time to test the power door actuator may be well worth the time and the effort. After all, a new vehicle is an investment in your life, not to mention the resale value of your possessions. Unlike the old school, the power door actuator is located in the driver's side of your vehicle and the power door is inaccessible from the front passenger door. You can even opt to have it mounted in the trunk for easy access during those emergency road trips. The power door actuator is a small but mighty machine. Besides, your family and your belongings are safe from the scoundrels in the back seat. Keeping your family safe and secure is important whether it's a quick stop at the coffee shop or a day out at the beach. Getting the best power door actuator is the best way to keep your loved ones safe from the scoundrels in your vehicle. Having your car in the best condition possible can be the difference between getting a call or having a full night's sleep.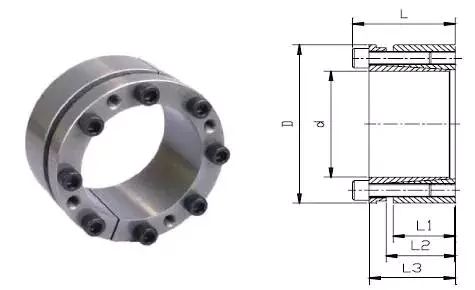 Faulty switches
Having a faulty power lock switch in your vehicle can lead to an unsafe driving situation. If you notice a faulty power door lock switch in your vehicle, take it to a mechanic for diagnostics. Mechanics can diagnose power door lock switches by testing the electrical connections. If the switch does not transmit the correct levels of power to the door lock actuators, it may be time for a new switch.
Power door locks are controlled by a master switch in the driver's side door panel. The switch typically fails first. If the switch is faulty, the driver may find that the door will unlock by pressing a button.
Power door locks can fail in three ways. The first and most common way is when the switch's contacts are worn out. This can cause the switch to lock and unlock rapidly. Another cause is when the switch's contacts become corroded. The switch can also be damaged from prolonged exposure to rain and snow.
When a door lock switch fails, the driver should stop driving and check the door lock mechanism. If the switch is faulty, the driver should listen for a clicking sound when he tries to open the door.
If the driver's side switch is faulty, the driver may find that the passenger's side lock switch is also faulty. The door switch is usually made from plastic. Plastic is prone to wear and corrosion.
If the driver's side switch has corroded normally closed contacts, the driver may find that the switch on the passenger's side will also lock and unlock. The switch can also be damaged from prolonged usage.
Mechanics should also check the power relay for voltage and ground. It is important to have the power relay receiving power from the switch and sending the voltage out.
Test if the actuator motor is the issue
Whether your power lock isn't working, or you're experiencing some strange noises, it's a good idea to test if the actuator motor is the problem. If the motor isn't producing enough current to function, it's a good idea to replace it.
There are two main types of door locks: those that operate by motors, and those that operate with gears. Those with gears generally make more noise, while those with motors make less noise.
A typical actuator makes a short whirring sound when it's in normal operation. When it starts to make a grinding sound, that's a sign that it's about to fail. If it's making a louder noise, it's a sign that the motor is worn out or that the gears are broken.
To check if the actuator motor is the problem, you'll need to unplug the door lock from the door panel and test the wires. You can use a meter to determine the voltage going to the actuator. You can also use jumper wires to apply a 12 volt power source to the actuator.
If the test results show positive results, you'll know the actuator is functioning correctly. If the test results are negative, the actuator motor is likely defective. Depending on the model of your vehicle, you may need to remove the door panel to access the actuator.
If the actuator motor is not the problem, you may have a wiring or circuit problem. The problem may be caused by debris or moisture entering the door lock actuator, or the mechanical links in the system may have become weak. You may also have a break in the electrical line. If you don't know how to fix your door lock, it's best to consult a professional.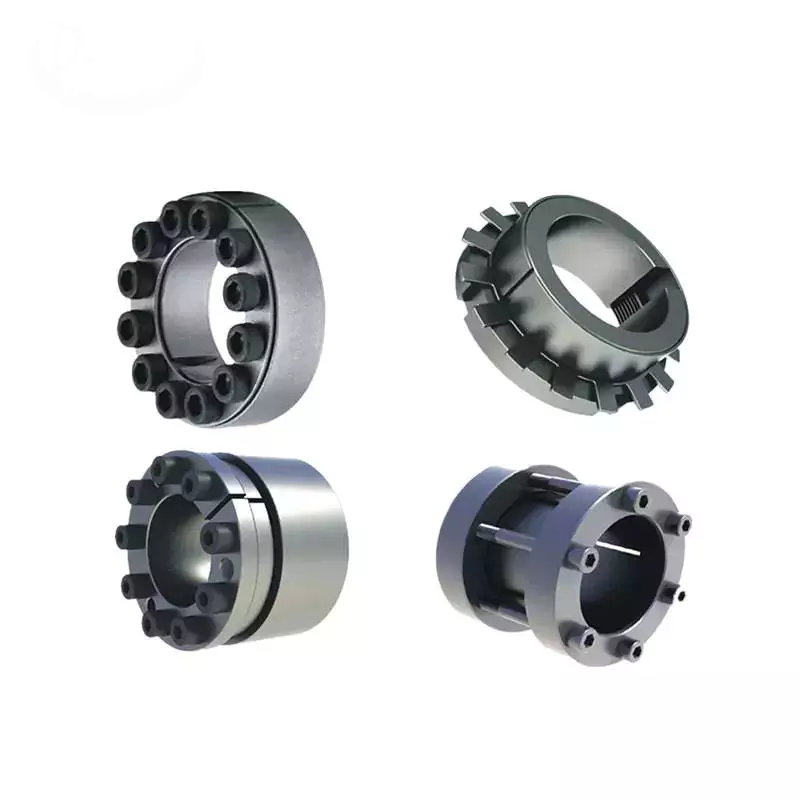 Replace the old actuator motor
Whether you are looking to replace the actuator motor for power lock or are just trying to troubleshoot the problem, there are a few things you can check to help get the lock system working again. The most common complaint is that the power door lock function will not work. In order to fix this, you need to check the connection between the panel and the motor.
There are two ways to test this. The first is to connect a nine-volt battery to the motor. You may have to make a notch in the casing of the motor.
The second way is to connect a test lead to each of the motor's contact points. You should also test the battery to see if it makes a sound.
The key to success is to make sure you use the correct test leads. If you are not confident in your skills, it may be better to call a professional to do the job for you.
If the test leads show a positive result, the door lock actuator is in good shape. However, you should be able to tell if your motor is working by listening to the motor when it is engaging the lock. If you can hear a noise, you may have a broken lock. If you don't hear a noise, the motor may be bad or malfunctioning.
If you are looking to replace the actuator motor for power lock, it is a good idea to check for signs of rust. Rust can weaken the mechanical links that hold the door lock in place. It can also cause dust and debris to enter the actuator and interfere with its operation.




editor by CX 2023-06-05
Product Description
HangZhou Bethel Shaft Collar Manufacturing Co.,Ltd.
HangZhou Bethel Shaft Collar Manufacturing Co.,Ltd. was established in 1998. After several years development,it has been enlarging and improving itself. It is an
IS09002 certifed Enterprise, specialized in manufacturing various specifcations of sheaves. Zinc -plated Shaft Collars, Single and Double Split Collars, Stainless Steel
Shaft Collars, S-style Split Collars, XTH, XTB, QD, BM Style Split Taper Bushings, Ductile iron shaft ollars and all kinds of Weld-on Hubs, Taper-locked Bushings etc. Our
annual capacity is over 10,000,000 PCS.
Aimed at To put up quality to the first position and To put credit worthiness above everything else, with powerful and sillful technical force, advanced production
equipment, perfect managing System make the quality stable, The products are well received by the customers, enjoying a very high reputation in U.S.A and European
markets.
Bethel warmly welcoming guests from both abroad and home, appreciates your esteem advice and playing an active role in promotion of foreign trade exchange.
 WELD On Hubs 
| | |
| --- | --- |
| Certification | ISO9001:2015 Certification |
Warehouse & Workshop
Testing Instrument
Our testing instrument includes Fully Automatic Three Coordinate,Measuring Instrument ,Fully Automatic Two Coordinate Measuring Instrument ,Element Measuring Instrument,etc.
Company Culture
We are professional manufacturer focus in shaft collars, split shaft collar,bushing,sheaves,pulleys,couplings,
weld-on hub,any question pls feel free to contact with us, look forward to work with you!
| | |
| --- | --- |
| Standard: | Browning |
| Material: | Medium Carbon Steel |
| Connection: | Flange |
| Surface Treatment: | Black Oxide |
| Head Type: | Round |
| Transport Package: | OPP+Carton+Pallet |
Customization:

Available

|

Customized Request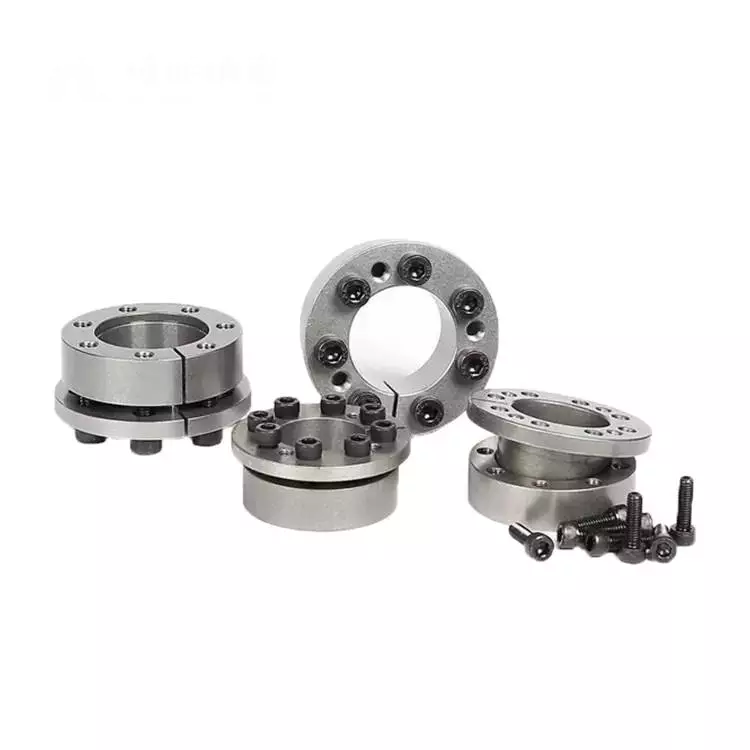 The Benefits of a Power Lock
Regardless of whether you are the owner of a classic car or a new model, a power lock is a must. It allows you to lock and unlock your car from the front passenger seat without having to rely on the keys.
Traditional power door lock
Using a traditional power door lock is one of those things that you may not have thought of. This is largely due to the fact that there are a wide variety of modern vehicles that include such features in their stead. They are usually fitted to four-door cars in particular, but some models can even lock and unlock the trunk! Aside from being convenient, a power door lock is also a safety feature, as it is designed to keep children from exiting a vehicle with the door open.
Aside from a power door lock, there are a variety of other ways to improve the safety of your family and cargo. You can also have your fuel cap covered with a button or switch! In addition, there are many options that make it easier for you to monitor your vehicle from afar. This is particularly useful if you're traveling alone. The best way to go about this is to use a mobile app. The best ones are free and are compatible with all makes and models of automobiles.
You may also want to look into getting a keyless locking system for your home or office. These are available in all shapes and sizes, from the cheap and cheerful to the posh. Some are hardwired for electricity, while others use backup batteries. You can also choose between two and four door models.
Keypad door lock
Whether you need a keypad door lock for your business or residential application, there are several options available. You will need to determine what features are important to you and then choose a lock that provides those features.
A keypad door lock is an electronic or mechanical lock that requires the user to enter a code to unlock the door. This type of lock is used most often in the workplace or on external doors. It helps reduce the risk of unauthorized user error by eliminating the need for a separate key.
Keypads are easy to set up and use, and provide a high level of security. Many keypads have a touchscreen and allow for multiple users. Keypads can also be connected to a home network so that you can lock and unlock your door remotely. Some keypads also have a security feature that prevents opening after several failed attempts.
Keypads are also easier to program than standard locks. You can set the locks to give you temporary codes or to require you to change codes on a regular basis. In addition, some keypad locks allow you to share your code with other people. Some locks even provide audio tones to help verify that you have entered the correct code.
You can also choose a lock that allows you to use a mobile application to control the lock. This allows you to lock and unlock your door remotely, or to allow other people to open your door.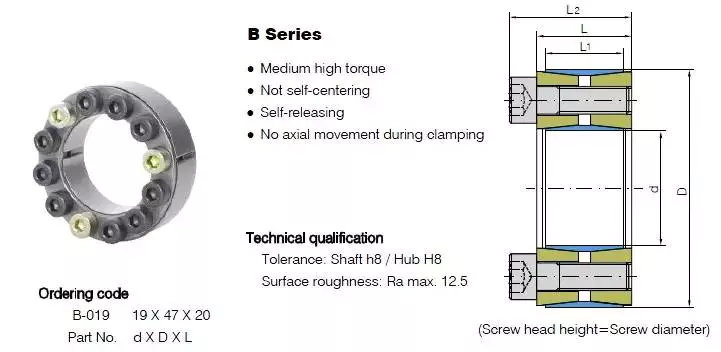 CZPT cylinders
CZPT cylinders aren't exactly hard to find, but they aren't always easy to install. The best way to go about it is to hire a certified professional and take a little time to learn the ins and outs of the cylinder and the lockset you are installing. This will help ensure the best possible outcome. Moreover, a professional will be able to help you determine which power lock is right for your situation. CZPT cylinders are made of metal, so you'll have to get used to a little bit of metal on metal. You'll also want to be prepared for a few rough patches. Luckily, there are some cylinders that come with a warranty, so you can rest assured that you'll have the best possible lock for a price that's both affordable and reasonable. Choosing the wrong power lock could lead to major headaches down the road.
The best cylinders come from a company known for its quality products and customer service. For the discerning consumer, you can find a full line of cylinders in a variety of styles and finishes. If you have a cylinder in your household, chances are good that you'll have to have your cylinders replaced at some point. Luckily, Luter has got you covered. The company carries a full line of cylinders, including the aforementioned CZPT cylinder, in addition to other styles of locks like the rim, rim cylinder, and Euro profile cylinders.
Symptoms of a faulty lock switch or blown fuse
Symptoms of a faulty lock switch or blown fuse in a power lock are often simple to identify. You should start by checking the wiring harness running from the door frame to the door. If you notice a frayed wire insulation, this could be the culprit.
You should also check the voltage at the door lock switch to determine if it is functioning properly. If it isn't, you may need to replace the switch or actuator. You can find these parts at any auto parts store.
You may also need to replace the fuse that powers the door lock actuator. This fuse is responsible for converting rotational motions into linear motions. If the actuator fails, you will hear weird noises when you press the lock button or try to open the door.
The key to a successful power lock repair is to ensure you get the right fuse for your vehicle. This is because automotive fuses are made with different materials and amperage ratings. The best way to find the right fuse is to read your owner's manual. It should list the amperage ratings for each fuse in your vehicle.
It is also important to note that a blown fuse will typically deactivate the circuit it is responsible for powering. If you are experiencing intermittent shorts in the wiring, this can also cause a fuse to blow.
The volt meter can also be used to determine if you have the correct voltage to the lock switches. You should follow the instruction on the volt meter to get the best results.
In addition to checking the voltage at the lock switch, you should also check the voltage at the door lock actuator. If the voltage is not present at the door lock actuator, you may need to replace the switch or the actuator.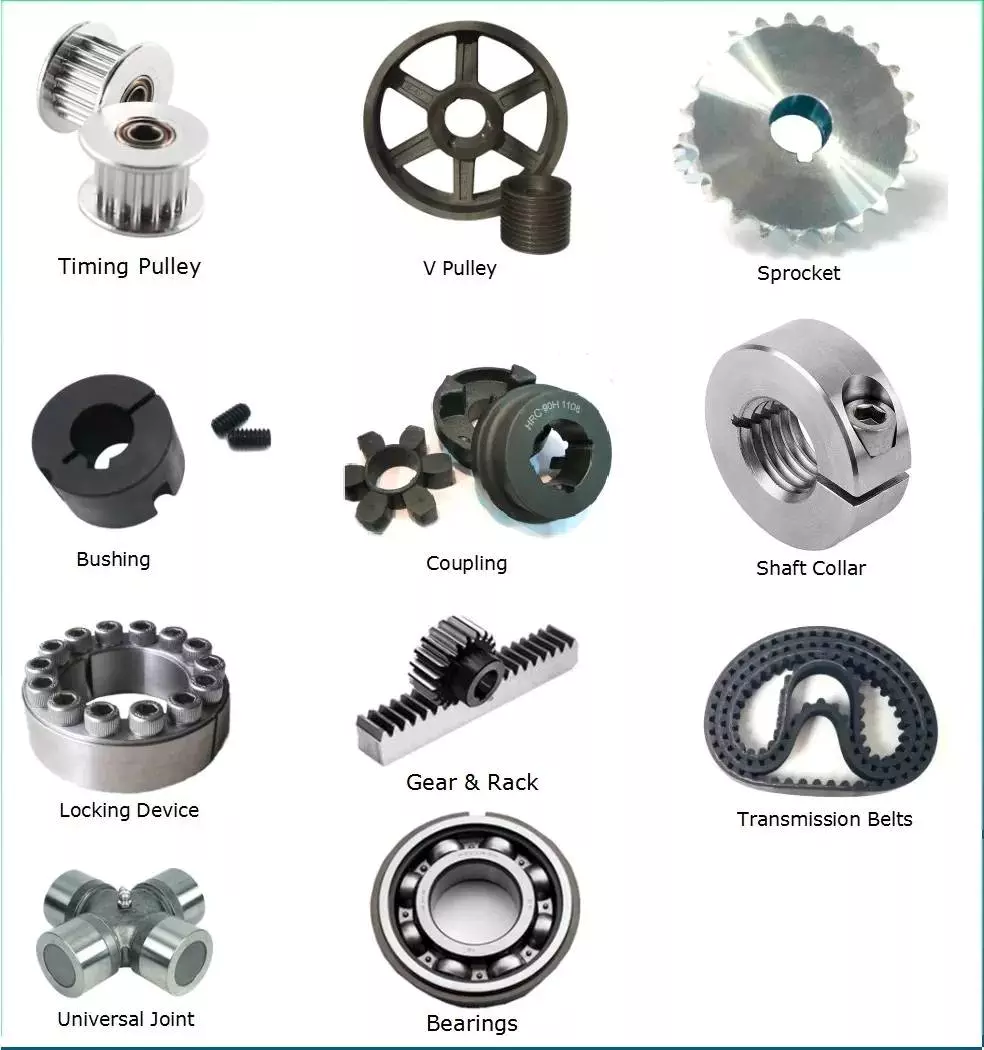 Common uses for power locks
Almost every modern vehicle features power locks. They add automation to locking doors and are easy to use. Some vehicles even allow the driver to lock all doors at once.
These locks are available in many different forms. Some are mechanical and others are electronic. They can also be used with access control systems.
Mechanical locks have a cylinder that is held in place by a series of small metal pins. They are often made of corrosion-resistant materials. They are difficult to break with a bolt cutter.
Electronic locks are triggered by a numerical keypad mounted on the door. They operate on the same principle as solenoid locks. An electrical impulse may be triggered by a wireless remote control sensor or a keypad. These locks allow users to set multiple combinations.
Some electronic locks have a replaceable battery. This may be required if the power fails. A back-up power source is important in secure areas.
Magnetic strikes are another type of power lock. These are used in doors that protect secure areas. They are inexpensive and provide single-sided security. They are ideal for doors that will be locked in an emergency. They are also easy to install. They have less wear than electric strikes and are easier to maintain.
A magnetic strike will also require a back-up power source. They may also need to be replaced if they lose power.
Electronic locks are also used in business settings. They allow businesses to secure their location and offer a convenient way to access doors after business hours. They can also be set to automatically lock or unlock during certain times. They can also send digital access codes to visitors.




editor by CX
2023-04-17